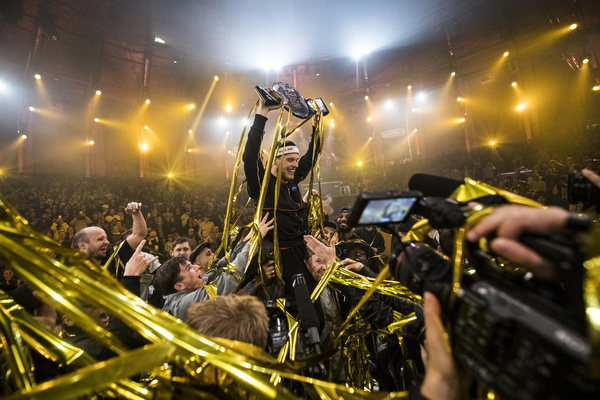 Local Wins BC One World Final in Amsterdam
B-Boy Menno has described winning the world breakdancing title in his home country as "one of the best moments of my life so far". The event took place on November 4th.
He had previously won the Red Bull BC One event in 2014, and beat B-Boy Wing from South Korea, also a previous winner, in the final to win back his title.
After nine months of intense cyphers around the globe, the 14th edition of the World Final all came down to one explosive night at the Westergasfabriek in Amsterdam, The Netherlands.
Menno, 28, wasn't going to let the moment pass him by. He said: "I trained like an animal. I was one month away from home on tour, and I trained every moment I had.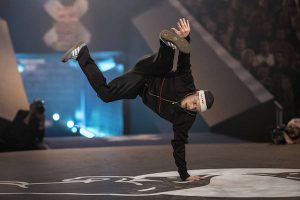 "I woke up early to do workouts and looked after my body all the time. I have never been this fit before ever in my life.
"I hope a lot of kids are inspired to start dancing. This is the pinnacle. My family and crew were all here and the whole country was watching. I knew there was a chance to win."
In total, 16 breakers from nine countries took the stage in the final with more than 3,000 fans providing a booming atmosphere for the past, present and future of the breaking scene to do battle for the title.
Menno, a member of the famous HustleKidz crew, navigated his way past Ratin (BRA), Kill (KOR) and Shigekix (JPN) before going head-to-head with 2008 champion Wing and receiving a clean sweep of the judges scorecards.
Wing, who knocked defending champion Issei out in the second round, said: "Red Bull BC One is the most difficult competition. I am happy I made the final and got second place. I was right there. I had some mistakes and I think that is why I lost."
Judge Crazy Legs, a legend of the hip-hop scene, added: "It was well deserved. I was thinking there must have been a certain amount of pride to help him through as I knew he was tired. I really feel he did this for his country. He won for his people more than himself."
Elsewhere in the draw there were notable performances from Japanese duo Ayumi and Shigekix. Ayumi, the first ever B-Girl in the World Final, narrowly lost to Kill in Round 1 while 15-year-old Shigekix, the youngest ever on the stage, made it all the way to the semi-final.
Missed the action? Watch again on Red Bull TV HERE.
Red Bull BC One World Final Line-up:
Alkolil (RUS), Ayumi (JPN), Dany (FRA), Issei (JPN), Kill (KOR), Leony (BRA), Lil Zoo (AUT/MAR), Lussy Sky (UKR), Menno (NED), Moy (USA), Ratin (BRA), Shane (NED), Shigekix (JPN), Thesis (USA), Willy (FRA), Wing (KOR)
About Red Bull BC One
Red Bull BC One is a global celebration of Hip Hop, combining dance, music, style and art followed by millions on TV and online. Since its inception in 2004, it has become the premier competition in the world of breaking, consistently attracting the best individual breakers on the planet.