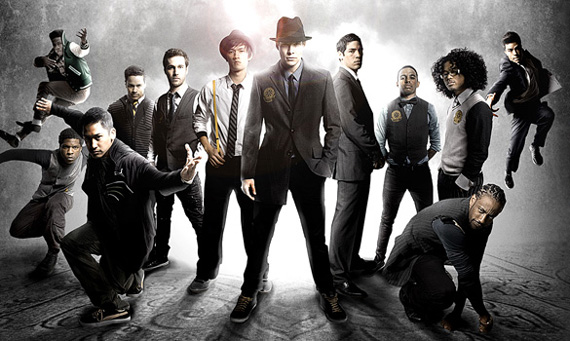 Australian audiences finally have the opportunity to watch the groundbreaking original series The Legion of Extraordinary Dancers (THE LXD) on web streaming channel www.joost.com from Thursday 4 November.
A breakthrough in online programming, the series has a cast and production values worthy of a high-end film or TV series but was produced to be viewed online only.
A web sensation when it launched on the Hulu, a site only accessible to those in the US, THE LXD was conceived and directed by the visionary filmmaker Jon M. Chu (STEP-UP 3D, STEP-UP 2: THE STREETS) and Agility Studios.
It is a must-see for fans of Glee, Heroes and So You Think You Can Dance and has consistently been in the Top 10 of the most watched shows on US site Hulu. THE LXD has more online viewers than Glee, The Family Guy and The Simpsons during some weeks of its first season.
A critical as well as commercial success, Vanity Fair described the series as 'fully amazing', the New York Post called it an 'inspiration for a new generation of performers' and the Los Angeles Times said it was 'one of the most ambitious web series attempted'.
The success of the series in the US has seen the cast invited to appear on So You Think You Can Dance, take part in the US 'Glee' Tour and perform at the 82nd Academy Awards.
"I'm excited for international audiences to be able to join in on the epic adventure of THE LXD," said Chu, who is currently filming the upcoming UNTITLED JUSTIN BIEBER 3D PROJECT and recently directed the global smash hit STEP-UP 3D, (which earned more than $145M worldwide at the box office). "My hope is that the passion of this series will inspire a new generation of dancers and LXD fans."
Schedule of episodes:
Thursday 4 November: The Tale of Trevor Drift and AntiGravity Heros
Monday 8 November: Robot Lovestory
Wednesday 10 November: The Uprising Begins
Monday 15 November: The Lettermakers
Wednesday 17 November : Duet
Monday 22 November: The Dark Doctor Deal
Wednesday 24 November: Elliot's Shoes
Monday 29 November: Fanboyz
Wednesday 2 December: I See a Man
For more information on THE LXD please visit www.THELXD.com or www.Facebook.com/thelxd.