Special Guest and Program Announced for AMTF 2020
Launceston, May 21-24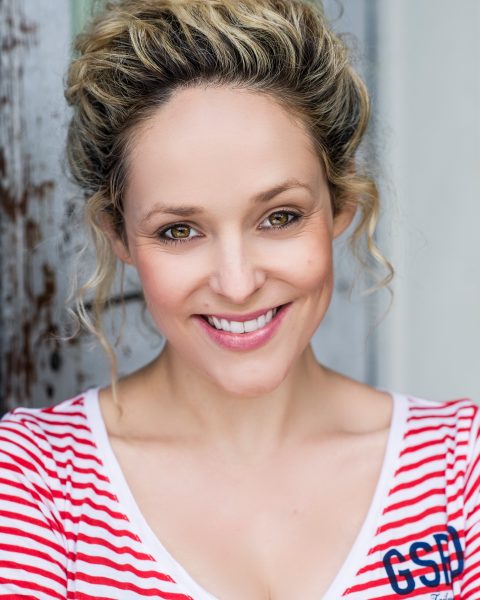 The Australian Musical Theatre Festival is thrilled to announce the special guest star of the 2020 festival is Lucy Maunder. Lucy is an Australian cabaret and theatre performer, currently touring Australia as Mrs Bucket in Charlie and the Chocolate Factory for which she was nominated for a Helpmann Award as Best Female Actor in a Supporting Role in a Musical. Lucy's credits include leading roles in the Australian Premiere of Doctor Zhivago, the Australian productions of Matilda, Beautiful: the Carole King Story and many more. Lucy will be facilitating the Allrounder Excellence Masterclass along with Jane Edwards.
Also announced, is the finalised, exciting program for the Festival will feature workshops and masterclasses by leading industry professionals.
2020 Australian Musical Theatre Festival Program includes:
■ Ensemble Showstopper Workshop with Ross Hannaford ⏤ Perform a classic showstopper and be part of an epic ensemble 
■ Masterclass for Musical Theatre Singers with Jane Edwards ⏤  Enhance your singing performance ready for a musical theatre career!
■ Take Your Song To The Next Level with Jason Langley ⏤ Unleash bold, committed and honest performances!
■ Unravelling A Lyric with Jason Langley ⏤ Learn the art of interpreting a song lyric to bring a performance to life!
■ Teacher development session: The School Musical with Natalie Calia ⏤ Learn how to challenge young performers to extend what they do within rehearsals 
■ Getting Professional Roles with Lynne Ruthven ⏤ Learn the secrets of landing musical theatre roles direct from the casting agent.
■ Audition Skills for Community Theatre with Lynne Ruthven ⏤ Get handy tips to help you get the parts you want, or land your first role
■ Allrounder Excellence Masterclass with Ross Hannaford as Choreographer/Director and Jane Edwards as Singing Teacher/Director ⏤ Do you act, sing and dance? This is your chance to shine in the Allrounder Excellence Masterclass. 
■ Stage Management with Daniel O'Connell ⏤ Learn stage management skills from an industry professional
■ Producing Skills with Daniel O'Connell ⏤ Learn how to produce great musicals, get bums on seats, and make a profit!
■ Writing for a Musical with Dr Asher Warren and Mia Palencia ⏤ Discover the art of storytelling and the process of writing lyrics for your very own musical.
■ Dance Call ⏤ Work with a top level choreographer to get noticed in a crowd! 
■ Choreography & Movement ⏤ Learn the art of choreography for musical theatre
■ Mock Audition – John X, Lynne Ruthven, Daniel O'Connell + Lucy Maunder ⏤ As real as it gets! Your chance to test your audition technique in front of a panel of industry professionals.
■ Choir in the Pub ⏤ Join us for a Launceston Choir experience, unlike any other!
■ Festival Club ⏤ The official Australian Musical Theatre Festival after-party
For the full program visit: www.amtf.org.au/2020-program
AMTF is a not-to-be-missed chance for musical theatre enthusiasts to participate and refine their performing, auditioning, stage management, producing, writing and teaching skills.
The Australian Musical Theatre Festival is an unparalleled opportunity for musical theatre lovers, makers and industry professionals to get together, share, nurture and celebrate this wonderful genre. Held in Launceston, Tasmania, it includes a diverse program with opportunities to teach, collaborate, engage, perform, learn and – of course – enjoy. A non-profit event, the Festival is held annually to benefit Australia's musical theatre industry.
@australianmusicaltheatrefestival
AUSTRALIAN MUSICAL THEATRE FESTIVAL
21 – 24 May 2020
Launceston, Tasmania
www.amtf.org.au