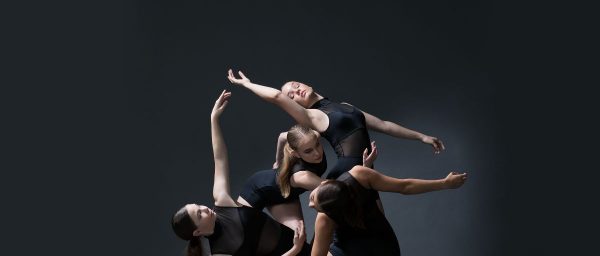 'Echo' Live On Stage
Australasian Dance Collective's Youth Ensemble
After 24 online sessions and 60 hours on Zoom, Australasian Dance Collective's Youth Ensemble will be back performing on stage next month.
ADC  are overjoyed to announce that their 30-strong Youth Ensemble will take to QPAC's Cremorne Theatre on August 28 and 29 to perform Echo.
Created in the midst of the COVID-19 lockdown, Echo is a dynamic celebration of the ingenuity, adaptability and boundless imagination of youth.
ADC Youth Ensemble will premiere two compelling works from Youth Ensemble Director, Riannon McLean, and local independent dancer and choreographer, Michael Smith.
Echo also features short solo films produced and directed by the Youth Ensemble members.
With the 15 to 18 year olds confined to online learning for their schoolwork as well as their dance training, McLean wanted to simplify and humanise their learning experience, encouraging them to slow down and reconnect with themselves and each other.
Through the simple act of letter writing, posting their choreographic ideas to each other via mail, students had a concrete starting point to begin the development of their solo material.
It allowed them to rediscover the joy of anticipation and excitement in our world of instant communication.
Without the constraints of the stage, the films are the result of unbridled imagination and unlimited possibility. Inspired by each other and their connections to their sense of place and self, our Youth Ensemble has been defined by their own creative voices.
This Wednesday marked the first time since March that the Youth Ensemble students were back in the ADC studio rehearsing together and Artistic Director, Amy Hollingsworth, said it was a significant moment for the whole company to have them return.
"I'm so very proud of the Youth Ensemble and their director, Riannon McLean, for facing the challenges of this year with absolute commitment and creativity," she said.
"We were always determined that the Youth Ensemble program would continue throughout the COVID-19 lockdown, to provide both stability and a creative outlet for these incredibly talented young dancers. We're delighted to be able to share the results of that work with audiences now."
AUSTRALASIAN DANCE COLLECTIVE YOUTH ENSEMBLE – 'ECHO'
Friday, August 28 @ 7:30pm
Saturday, August 29 + post-show Q&A @ 2pm
Saturday, August 29 @ 7:30pm
Bookings: qpac.com.au or phone 136 246