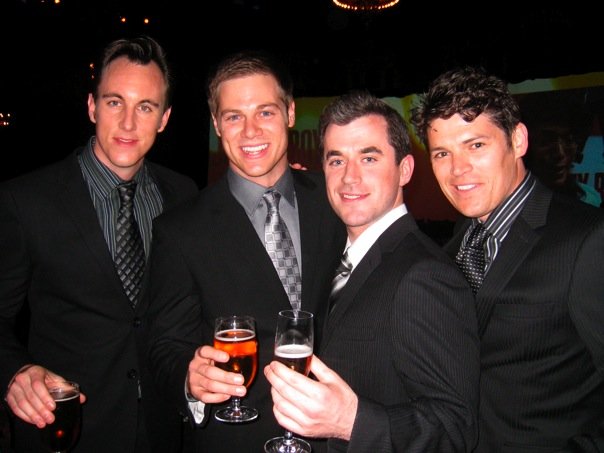 Bobby Fox, Scott Johnson, Glaston Toft and Stephen Mahy met Frankie Valli in Las Vegas on February 3, when, with Rodney Rigby, he launched the Australian production internationally.
They met the media on stage at the 1600 seat Jersey Boys Theatre at the Palazzo Hotel-Resort-Casino, one of the North American theatres where Valli's extraordinary story is playing. The show has swept North America and London and has now been seen by over five million people.
Rehearsals for Jersey Boys begin in April. The show will open at the Princess Theatre on July 4.
P.S. Anyone else a fan of cute boys in suits who can sing that aren't Human Nature? Bring on Jersey Boys!