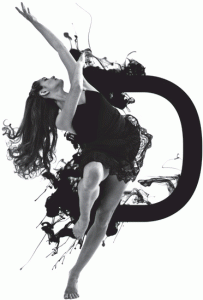 The Australian Dance Awards are on this Sunday night at The Arts Centre, Melbourne. An extraordinary line up has just got bigger with Talia Fowler and Ben Veitch, winner and finalist from the hit TV series So You Think You Can Dance Australia, confirmed to perform their smouldering tango choreographed by Melbournian Fabio Robles and, in an exciting exclusive for the Australian Dance Awards, Jason Coleman's Ministry of Dance will present the opening performance of the Awards gala with a restaging of one of David Atkins' most renowned works, Dancin' Man, joined on stage by SYTYCD regulars Kelly Aykers and Kelly Abbey and other original cast members.
They're additions to an already incredible list of performances including The Australian Ballet with an excerpt from Graeme Murphy's Nutcracker; Sydney Dance Company performing Rafael Bonachela's We Unfold; Australian Dance Theatre presenting a sneak preview of Garry Stewart's forthcoming work Be Your Self; BalletLab with an excerpt from Amplification, in celebration of its tenth anniversary; Launceston's Stompin performing Tales From a Small City choreographed by Stephanie Lake and Antony Hamilton; and the highly energetic West African drum and dance ensemble Asanti Dance Theatre with an explosive, vibrant celebration of dance and music choreographed and directed by Melbourne's Appiah Annan.
For tickets click HERE! Good luck to all the nominees!