Ausdance National Survey on How COVID-19 has Affected the Dance Sector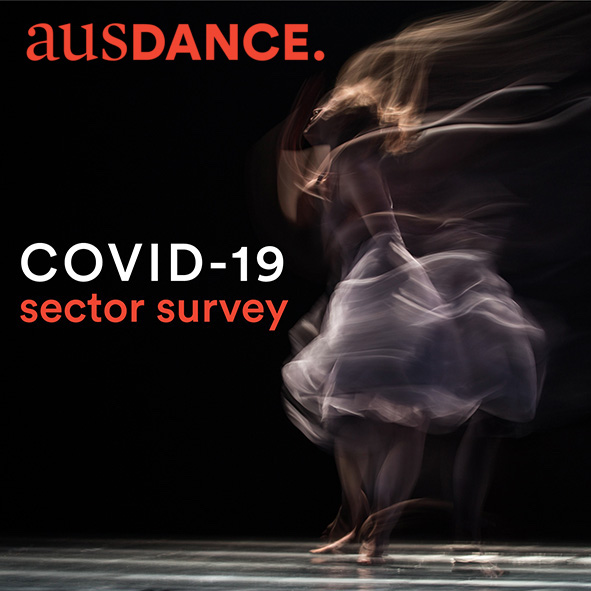 Ausdance National is asking those in the dance sector impacted by the COVID-19 coronavirus pandemic to complete its survey.
To date, the survey has revealed that $4.5 million has been lost across the country for the dance industry, with incomes now only 24% of pre-COVID levels.
The survey aims to provide an understanding of the immediate and medium term needs of dance professionals in order to develop sector-specific responses to the impact of COVID-19.
Ausdance as a collective body is collecting state and national data to help support the sector during this difficult time. We need strong sector-specific data to inform and lobby for solutions. Ausdance is working for both members and the broader dance community and welcomes your input at this challenging time.
Please note: this survey is currently being channelled through Ausdance Queensland who have been working with professionals in the industry and with the Ausdance network as this branch was best positioned to do so at this point in time. However, the survey is national and we ask all dance professionals based in Australia to complete it.
COMPLETE THE AUSDANCE SURVEY HERE >> ausdanceqld.org.au/impactsurvey
There are also two other surveys being conducted at present on the impact of the virus on the performing arts industries in Australia, by I Lost My Gig and the Media, Entertainment & Arts Alliance (MEAA) >> www.dancelife.com.au/has-covid19-affected-your-work/