Merge Dance Theatre 2020
AUDITIONS FOR JUNIOR, INTERMEDIATE & SENIOR PROGRAMS
Feb 16 & Mar 15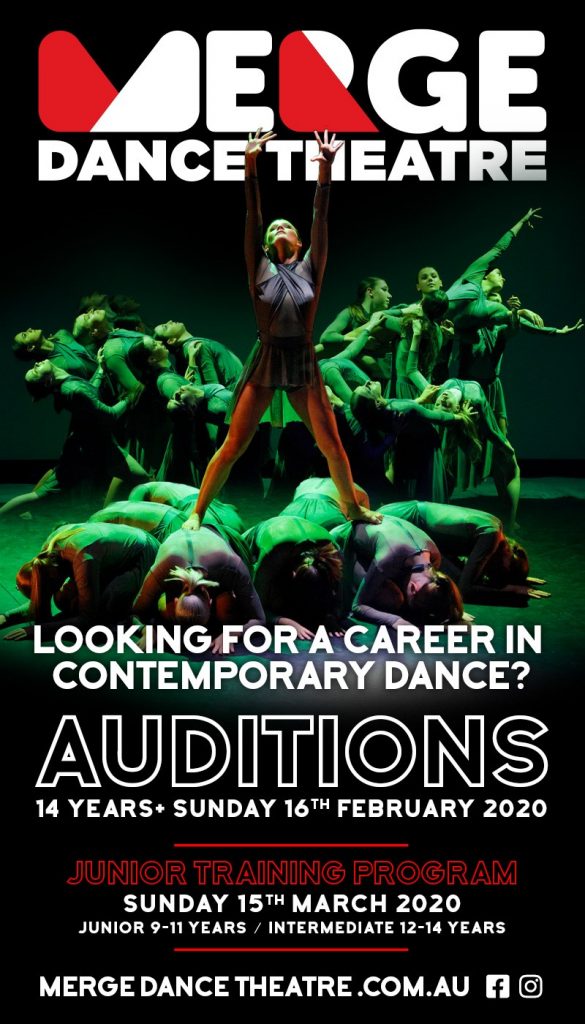 2020 MERGE DANCE THEATRE AUDITIONS!
MERGE DANCE THEATRE is an ideal youth company for aspiring young dancers who are looking for challenging, explorative and technical work that will give them the knowledge and understanding of what is involved in the contemporary dance industry.
Senior Program Auditions (14yrs+):   Sunday, 16th February 2020
Intermediate Program Auditions (12-14yrs):   Sunday, 15th March 2020
Junior Program Auditions (9-11yrs):   Sunday, 15th March 2020

Visit our website to register for your audition NOW!
Or email info@mergedancetheatre.com.au for more information.