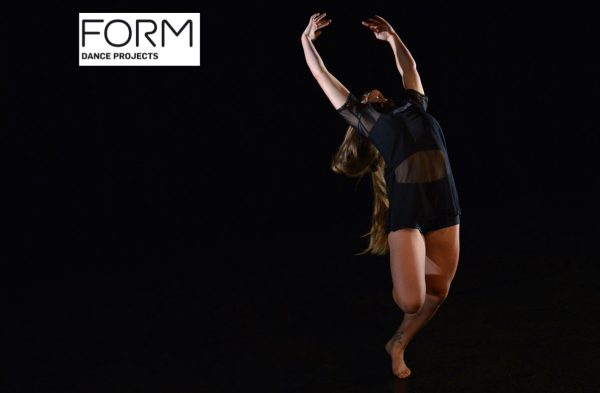 ENCOUNTER AUDITIONS 
by FORM Dance Projects
Wednesday 21 November 2018
4:40pm – 6:30pm
Studio 404, 404 Church Street, Paramatta
Calling all Western Sydney dancers, aged 15-25, to be part of a professional ensemble of 12 dancers, under the direction of choreographer Emma Saunders, on a large-scale festival production Encounter, to be presented in 2019-2020.
FORM Dance Projects are looking for confident performers with training in any style of dance that exhibit creative potential risk-taking, power, effort, stamina, consistency and personal flair. You don't need to prepare anything in advance just bring your energy and enthusiasm.
Emma Saunders, director & choreographer, will run a performance task-based work audition.
This is a paid, contracted casual position and successful dancers must be available for creative development sessions from December 2018 – November 2019 on selected school term weeknights, occasional weekend intensives and two Bundanon Trust residencies in April and July 2019.
Open to all dancers, secondary to tertiary or professional ages 15-25, all dates compatible with NSW secondary school calendar.
Aboriginal and Torres Strait Islander, and Culturally and Linguistically Diverse dancers are encouraged to apply.
ENCOUNTER is a cross-disciplinary project featuring orchestral music, contemporary dance and physical theatre. On this production FORM will partner with Western Sydney Youth Orchestra, Four Winds Festival, fLiNG Physical Theatre and Bundanon Trust. WSYO offers highly reputable orchestral training to young musicians living in Western Sydney, under the leadership of conductor, James Pensini. FORM has a similar mission in the annual Sharp Short Dance Festival providing mentoring, industry networking and performance opportunities for young Western Sydney dancers.
TO REGISTER FOR AUDITION
Please email admin@form.org.au with subject line ENCOUNTER AUDITION with your support full contact details including email, mobile, address. (If under 18 please send guardian/parent contact details).