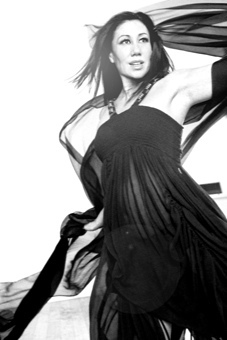 Hi DanceLife friends,
Happy 2011 – a new year, a new decade and a great time to set your goals!!!
I started 2011 with a wonderful rest with my family after a very busy year in 2010 choreographing on SYTYCD season 3, teaching at UDC, choreographing several J Foxx corporate events then to top it off Dougie and I having our second beautiful baby girl, Aaliyah Verne Blaikie, join our family.
Now we're right into 2011 I'm ready for a fabulous year of creating, inspiring and sharing my passion and knowledge of dance.
Last week I held an audition for an upcoming corporate gig and thought in would be a good idea to give you a few important tips for 2011 on how to audition successfully:
Walk into every audition focused and ready to show your best work
Be prepared by knowing as much as you can about the gig and choreographer
Have an updated, legible resume and headshot that looks like you
Make sure we can see your body and wear appropriate clothes and shoes
Warm up
Pick up the choreography as quick as possible
Give your best performance and don't be afraid to ask questions
Listen to the choreographer and if they give you a correction, fix it and show you are capable of taking direction
As a choreographer, we want you to have a great audition so we can see your talent, so breathe, enjoy and be confident!
That being said:
Go into every audition hoping for the best, expecting the worst and always give it your all.
Learn from every audition, the more you audition the better you get and the better you get the more confident you will become.
Knowledge is not just power, it is empowering!
Learning is a continual process
I've started teaching my lyrical class at UDC on Tuesdays 6.30-8pm and I'm excited about challenging myself and creating new routines for you all, so I'd love to see you in class! Or perhaps at our next audition 🙂
Juliette Verne Blaikie