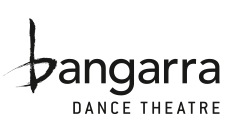 Bangarra Dance Theatre's recent experience performing in Ulaanbaatar, the capital city of Mongolia demonstrates what Minister Simon Crean refers to as ' stronger, deeper and broader' cultural exchange and international diplomacy, with the launch of the Government's White Paper.
As Australia's leading exponent of Indigenous performing arts, Bangarra is frequently called upon, by governments and businesses, to fly the flag for Australian culture. Increasingly the company's touring activity is focused more strongly on Asia.
In September 2012, funded by the Australian resources giant Rio Tinto, and in partnership with the developing non-profit organisation – the Arts Council of Mongolia, Bangarra's 14 dancers travelled to Ulaanbaatar to give two sell-out performances of its acclaimed production 'Spirit'. Billed as the 'Spirit of Two Nations', Bangarra also conducted master-classes with local performing artists.
Artistic Director, Stephen Page remarked on 'the instant connection Mongolian performers had with the spiritual, grounded nature of Bangarra's work. As a Buddhist culture with deep connections to country, the local Mongolian artists were quick to relate to Bangarra's dance language. They understood the spiritual connections and story-telling that strongly influences Bangarra's dance theatre productions.
'We showed them how we link traditional Aboriginal culture with modern forms of ballet and contemporary dance. I hope we can return in ten years time and find they have developed their own Mongolian dance language by fusing old and new forms of expression.'
'These kinds of cultural exchanges transfer knowledge and aid diplomacy in much deeper and more meaningful ways than can be achieved through meetings and trade shows', said Catherine Baldwin, Bangarra's Executive Director. 'Bangarra is the perfect Australian cultural export as a world-class performing ensemble with unique content that draws on Aboriginal and Torres Strait Islander idioms. We are inspired by the spirit of this land and its peoples.'
Touring last year to Beijing and in early 2013 to Vietnam, Bangarra is keen to do more touring inAsia and is seeking partnerships with businesses and governments for this key export strategy. We have a strong partnership with Qantas that takes us offshore but the costs of presenting works once we get there need to be met.
Recent overseas performances included Germany, Italy and Switzerland in 2011 and New York earlier this year.
As the Bangarra dance ensemble embarks on its annual regional tour of country Australia – this year in WA and NSW, planning is well advanced for touring overseas in 2014. Each year Bangarra creates a new production (Terrain in 2012) drawing on the expertise of its artists-in- residence and tours this work for three months to Australian capital cities. Typically the works toured internationally feature compilations of the best of Bangarra's repertoire.
For more information contact Executive Director, Catherine Baldwin on catherine@bangarra.com.au or 0414 679860.
Dates/Venues for Australian regional touring Oct /Nov 2012:
Mandurah, Mandurah Performing Arts Centre 31 October at 7.30pm
http://www.manpac.com.au
Geraldton, Queens Park Theatre
3 November at TBC
http://www.queensparktheatre.com.au
Bunbury, Bunbury Entertainment Centre 7 November at 8pm
http://www.bunburyentertainment.com
Albany, Albany Entertainment Centre
10 November at TBC
http://www.albanyentertainment.com.au
Bathurst, Bathurst Memorial Entertainment Centre 15 November at 8pm
http://www.bmec.com.au
Orange, Orange Civic Theatre 17 November at 8pm
http://www.orange.nsw.gov.au
Albury, Albury Entertainment Centre 21 November at 7.30pm
http://www.alburycity.nsw.gov.au
Wagga Wagga, Wagga Wagga Civic Theatre 24 November 8pm
http://www.civictheatre.com.au
Dubbo, Dubbo Regional Theatre 28 November at 7.30pm
http://www.drtcc.com.au
Port Macquarie, Glasshouse Theatre 1 December at 8pm
2 December at 2pm
http://www.glasshouse.org.au