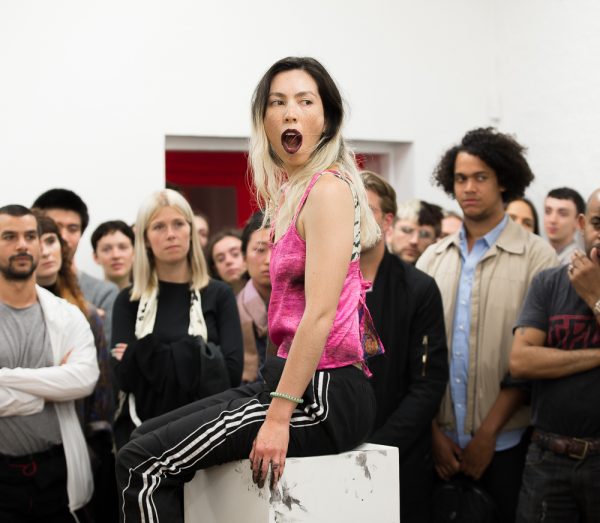 Angela Goh's 'Body Loss' to Premiere at New Arts Space
6 Oct – 25 Nov | Cement Fondu
Cement Fondu celebrates Halloween season with Warm Bodies, a lively, global and cross-cultural take on the horror and post-apocalyptic theme, stepping viewers out of their comfort zones. Featuring contributions from diverse Australian and international artists, this exhibition includes photography, ceramics, cinematic projection, contemporary dance, digital glitch textiles, .GIFs, hybrid art forms, installations and music.
The dance component of this event will feature the Australian premiere of award-winning dance artist Angela Goh's Body Loss, as part of the Warm Bodies opening celebration. This new presentation of Goh's work, which premiered in London in 2017, is reimagined for Warm Bodies as a live performance, sound and light installation.
Angela's Body Loss can be experienced in 2 stages:
The first, as part of the free opening celebration for Warm Bodies, 5pm to 7pm, Saturday October 6
The second incorporating newly recorded materials and guest dancers, at the Gallery's free Halloween celebration, 7pm to 9pm, Saturday November 3.
Recognised for her unique body of work exploring tropes of femininity and the supernatural, Body Loss embodies the displacement of the female voice in folklore, film, and popular culture, and the ways in which is it gendered, sensationalised, feared and fantasised.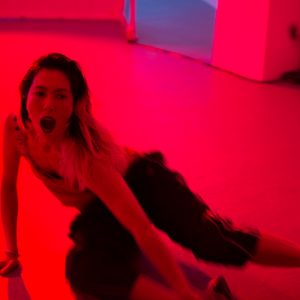 Angela Goh is an award-winning Australian dancer and choreographer, recognised for her unique body of work exploring tropes of femininity and the supernatural. Her works have been presented in a multitude of formats across Australia, Europe, the UK, USA and South East Asia. Recent presentations include at PS122, Performance Space New York; Auto Italia (London); the Asia Pacific Triennial of Performing Art (Melbourne), Firsdraft (Sydney); Campbelltown Arts Centre (Sydney); Next Wave Festival (Melbourne); Perth Institute of Contemporary Art; The Judson Church (NYC); and as presented by Galerie (int) at La Biennale de la Danse (Lyon); Jan Mot Gallery (Brussels); Dansehallerne (Copenhagen); Menagerie de Verre (Paris); and Saal Biennial (Tallin). Angela regularly performs in the work of other artists, including recently Mette Edvardsen (NOR/BE) for the 20th Biennale of Sydney; Germaine Kruip (NL/BE) for the 20th Biennale of Sydney; Atlanta Eke (AU) for M Pavillion / Chunky Move / Underbelly Arts Festival / Alaska Projects; Jane McKernan (AU) for Kier Choreographic Award / Performance Space SCORE Festival; Marina Abramovic (USA/SRB) and Joan Jonas (USA) for Kaldor Public Arts Projects 13 Rooms; Tino Sehgal (UK/DE) for Kaldor Public Arts Projects / Art Gallery of NSW; Marten Spangberg (SWE) for Impulstanz International Dance Festival; and Branch Nebula (AU) for Dance Massive. Angela was awarded the Best Artist award in the 2017 FBi Sydney, Music, Arts, and Culture awards.
For the full artistic catalogue of events and installations appearing and performing at Warm Bodies please visit cementfondu.org
WARM BODIES
October 6 – November 25
'Body Loss' on October 6 & November 3
Cement Fondu, 36 Gosbell St, Paddington, Sydney
Open Thursday – Sunday, 11am – 5pm
Ph: 02 9331 7775