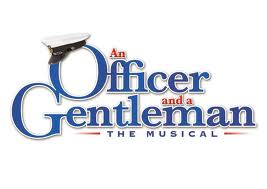 Producers John Frost and Sharleen Cooper Cohen yesterday announced the final cast members for theirupcoming World Premiere of the new musical An Officer and a Gentleman, ahead of the commencement of rehearsals on March 19, 2012.
The cast will include Bernard Angel, Elise Brennan, Bianca Bykara, Kirby Burgess, Lena Cruz, Sam Devonport, Akina Edmonds, Zoy Frangos, Sheridan Harbridge, Peter Hardy, Brendan Irving, Tanya Mitford, , Thern Reynolds, Simon Robrough, Michael Whalley, Patrick Williams and in her musical theatre debut, Tara Morice.
They join the previously announced principal cast members Ben Mingay, Amanda Harrison, Kate Kendall, Alex Rathgeber, Barthlomew John, Bert LaBonte, Josh Piterman, Zahra Newman and Josef Brown.
Based on the hugely successful Academy Award-winning film, this new production has been adapted for the stage by the original screen writer, Douglas Day Stewart and co-writer Sharleen Cooper Cohen, with music and lyrics by Ken Hirsch and Robin Lerner. It will be produced by Sharleen Cooper Cohen and John Frost, and directed by Simon Phillips (Priscilla Queen of the Desert The Musical).
A hit across the ages, the 1982 film has become a phenomenon in cinema history, recently listed by the American Film Institute as one of the top ten love stories in cinema history. Featuring the iconic hit song "Up Where We Belong" and a new score by hit song writer Ken Hirsch and Grammy nominee Robin Lerner this timeless tale of struggle, success, friendship and love promises to be the musical blockbuster of 2012.
An Officer and a Gentleman is a triumphant story of working class heroes surviving great tests; a classic modern day love story about a working class boy and girl who must overcome their upbringing and personal weaknesses to accept life and love.
The World Premiere of An Officer and a Gentleman will be held at the Sydney Lyric Theatre, The Star on 18 May, 2012. Tickets are available through Ticketmaster.