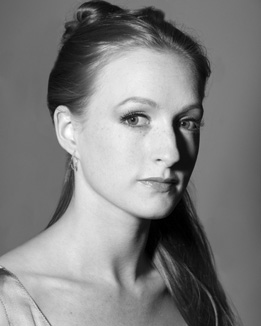 American Ballet Theatre to Come Down Under
By Amanda Woodbine
The American Ballet Theatre (ABT) has long been regarded as one of the worlds leading ballet companies with famous past principals including Alicia Alonso, Eric Bruhn and the legendary Mikhail Baryshnikov. Today, few ballet companies still are able to equal ABT for its combination of size, scope, and outreach. To mark the exclusive visit of ABT to Brisbane in August to celebrate it's 75th year of operation, I had the opportunity to meet up with two of ABT's Principal Dancers, Gillian Murphy and James Whiteside, to discuss the upcoming tour. The ABT touring company will comprise of over 130 dancers and supporting personnel and will be presenting their lavish production of the classic Swan Lake. In addition, they will also be treating Australian audiences with a triple bill of newer works including two by legendary modern choreographers Jerome Robbins (Fancy Free) and Twyla Tharp (Bach Partita), and a work by Russian choreographer Alexei Ratmansky (Seven Sonatas), ABT's current artist in residence.
Here we talk about what they have been up to this week on their promotional tour, what they are looking forward to upon their return with ABT, the importance of technique amongst other things.
Firstly welcome to Australia! Earlier this week you had the opportunity to meet Li Cunxin, of Mao's Last Dancer fame, and take one of his classes at the Queensland Ballet with him. What was that experience like?

Gillian: I've had the pleasure of meeting him before and we are friends. He's such an incredible man and what he is doing in Queensland is just awesome. We had the opportunity to take ballet class with him yesterday and it was great. It was really good to see what's happening there and their beautiful space.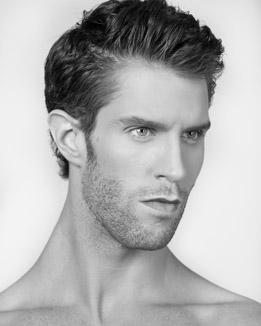 James: Oh, it was wonderfully exciting! I mean, he is really a legend and it was so nice to do something as casual as take his ballet class! He was so open and friendly and really had a calming way about him. It was a fabulous class and just a nice way to meet him. The dancers at the Queensland Ballet was one of the friendliest bunches of dancers that I have ever met! The studios were just beautiful and so open and I just thought, this is just a nice place to work!


What are you most looking forward to your upcoming visit and performances in Australia during August and September?

Gillian: Spending some time here in Australia, I have never performed in Australia before and I'm just so excited to perform at QPAC, which looks stunning. We've had the opportunity this week to attend welcoming dinners and launching events and the people are so wonderful and welcoming! I also really want to meet a koala, I've never met one before and so excited to see a kangaroo, I've never seen one before! David McCallister (Artistic Director of the Australian Ballet) has also spoken to me about possibly coming back to guest with the Australian Ballet at some point, so that would be a fantastic experience as well.

James: I'm really looking forward to finally getting to Australia with the company. I still can't believe that in the 75 years of ABT that we've never once travelled to Australia! How absurd! So I'm really excited to show the Australian public the greatest hits of the American Ballet Theatre and I think that the people, who are incredibly cultured in Australia, are going to really enjoy the program.



When you are performing in Brisbane, you are presenting the infamous Swan Lake as well as a triple bill of newer works that ABT has titled Three Masterpieces. Can you tell us a little about Fancy Free, Bach Partita and Seven Sonatas?

Gillian: We are doing Fancy Free, which is one of my favourite pieces, it's just brilliant. It's just so much fun and it was really one of the works that launched musical theatre generally; it inspired On The Town. There are three sailors and they have a problem as there is only two girls! The men are really featured in this piece but the females also have their work cut out for them as there is pas de daux sections and the girls are in heels so it is a very period piece set in 1940's New York City. It has great music and great style. Jerome Robbins choreographed it and it was his first work ever with phenomenal music by Leonard Bernstein. It's just such a fantastic piece. There is also Bach Partita by Twyla Tharp, which really shows the depth of talent in our company. There are three principal couples, as well as a number of soloists and corpse de ballet and everyone is just dancing a very cool style, which mixes ballet technique with something a little more modern and quirky. It's actually performed to the Bach Partita music, which is actually played by only one violinist (Charles Yang) who is a virtuoso and it's a really wonderful piece for showing off the company and our style.

James: And then we have Alexei Ratmansky's, who is our artist in residence, Seven Sonatas. It's a very intimate piece and it has a really, sort-of, invasive emotional feel to it. Like you feel like you are in a room and you are a fly on the wall just witnessing this beautiful conversation and movement. So, it's just a really diverse set of pieces and I think, what better pieces to bring to Brisbane for the first time ever!  

Can you tell our readers about your rise through the ranks to become a Principal at ABT?

Gillian: I was training at North Carolina School of the Arts, I went there for high school for three years) and a ballet mistress from ABT came down to North Carolina to help for a piece we were working on and she saw me and said "Gillian, you need to come to New York and audition. I feel that you're ABT material" and at the age of 16 I was beside myself! You know, it is a dream company and I didn't know what to think at first, I mean I knew I had talent but I didn't really know what level I was at. So then I went up to New York and auditioned and was offered a contract to the corpse de ballet two days later. I joined the company a few months later in August of 1996 as I wanted to graduate high school, since then I have had my entire career at ABT. I was in the corpse de ballet for three years, then moved onto soloist for three years, and then finally moved onto being a principal, which I have now been for eleven years. What is great about the diversity of the repertoire it means that I am constantly challenged after all of these years and I've never got bored with being in the one company. We do all the classic full lengths and I've had the opportunity to perform the lead roles in pretty much all of them so it's very fulfilling. I've loved my time with the company so far and I plan to keep going there as long as they'll have me! The principal dancers also have the freedom to guest elsewhere a fair amount, so I've been able to dance around the world with other companies and galas.

James: So I started with jazz, tap and acrobatics and it took me a while to get to ballet. It's hard for me especially because I was so cheeky as a kid; it was hard to get into the discipline of ballet. The music wasn't on the radio, it just wasn't something I could really get in to. But I'm so grateful I finally got into it and kept at it because it is such a fabulous art form, it is so moving and human in an ethereal way. But to get me from that point in my life to that of a principal dancer at the American Ballet Theatre there was quite a few steps. I had to figure out how to do ballet, that took a while, and I learned on the job a lot actually. I was lucky enough to be chosen by the Boston Ballet after I did the summer program there, they have a very large school there, and I was hired to be a part of the company from the summer program. So I had to learn on the job as I still had a way to go with my ballet training. I didn't have to audition or anything, it was fab! So I was at the Boston Ballet for 10 years and I rose from apprentice to principal there and by the end I had been thinking that I wanted to go to ABT as it was always a dream company of mine. I grew up in Fairfield, Connecticut, which is basically a suburb of New York City so I always has my eye on New York City to live in. So I sent in my audition materials: a video, my CV, bio, photo, etc and I went and took a class with them on my one day off in our 5 week season of The Nutcracker in Boston and that was the start of the conversation that lead me to joining ABT as a soloist, then shortly thereafter promoted to principal and I've been there around two years now. It's a dream come true.


I think a lot of people think that being a professional dancer is not a full time job, are you able to tell our readers about a typical day in the life of a ABT dancer?


James: Every day we have technique class that starts at 10:15am to 11:45am and that's to maintain the body and refine our technique, which keeps us strong and keeps our stamina in form.

Gillian: After the hour and a half class of technique every morning we can have anywhere from 3-7 hours of rehearsal and they are broken up into hour sections of ballet. So we might have an hour of Swan Lake, then an hour of Pas de daux. Each day is very different from the next and we get one day off a week.
James: So we typically go from 10:15am to 7:00pm at night and then we go pass out.



So you still do an hour and a half of technique every day! Why do you think that it is important to keep this up and also, why technique is so fundamental for a dancer?

James: So I think the importance of technique it to have a strong base, regardless of what your choice of style is and frankly I think you shouldn't choose one style, you should be able to do everything. I think that's what is really inspiring about American dance is that we are required to do loads of different styles. When I was a kid training, I was reluctant to take more ballet classes because it didn't essentially get me going as much as other styles did and then when I was 15/16 and I was trying to go to summer schools I realised I was hideous at ballet and it was my fault for not being that interested in it. So I found I limited myself that way and as I got older I realised that the art od ballet was so appealing to me and the acting was something that I really cherished, it brought a different of flavour to dance for me. So I really hope that people realise that they need ballet, regardless of what they choose to do as a dancer.



What other advice would you like to give to aspiring dancers out there?

Gillian: I would encourage young dancers to find the best training that they can because that is the critical key to success. Make sure you have the type of training that can be a building block for a professional career. With that foundation that has a solid and refined technique you can then develop your artistry. That also comes from life experience, so there is a fine line between the dedication and discipline that is required to become a ballet dancer but not allowing yourself to get caught in a bubble where you don't let your humanity blossom as well and show in your dancing. So I say: find the best training that you can, be the best person that you can be  and to put that emotion and feeling into your technique so that it all comes together and good luck!

James: I think as a dancer you need to persevere, and you need to get out of your head and think about why you love to dance. Always remember that as there are difficult times in your training, or getting a job, or in a company. No matter where you are in the scale of student to professional, just try and love dance throughout that.



ABT will be performing at QPAC from 28th August – 4th September (Swan Lake) and 5th September – 7th September (Three Masterpieces) with tickets from $79. Visit http://www.qpac.com.au/ for more information and ticket bookings.