'Amazing Grace' challenges the concept of dance … But is Calisthenics Dance?
You Can Decide after You've Seen 'Amazing Grace'
PLUS… WIN a double pass to the opening night of AMAZING GRACE on Feb 9! Simply email your name and number to win@dancelife.com.au with the subject title 'Amazing Grace' to enter. Comp closes Feb 1.
Certain sectors of the general dance scene can easily relegate other activities like physical culture and calisthenics as 'cousins' of the main dance and gymnastics pursuits.  But, they will probably be wrong.
Just like Riverdance reinvented Irish Dancing and Burn The Floor changed how we see ballroom dance, Amazing Grace hopes to take the world of calisthenics to mainstream audiences with a spectacular new production showcasing the strength, grace and artistry of this unique Australian artform which arose from the WW1 era. Calisthenics is an Australian invention combining elements of gymnastics and dance.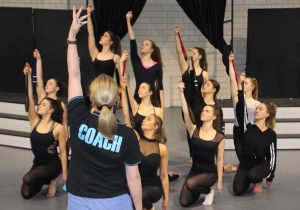 In the world of calisthenics, being named 'Most Graceful Girl' at the Royal South Street (RSS) is the pinnacle of achievement; hence, Amazing Grace hopes to take you on a journey that reflects that aspiration and de-mystify the world of calisthenics.
Creator and director Karen Jemison has teamed up with renowned calisthenics choreographers Jeanne Sorich and Lucinda Williams, both previous Graceful Girl winners and two of Australia's top calisthenics coaches to create the show.
Jemison explains that "… while it does have the physical parts of rhythmic gymnastics with super flexibility and control and using some sort of apparatus like clubs and rods, calisthenics really comes down to the artistry and the creativity of the choreography, which is where the dance element comes into play."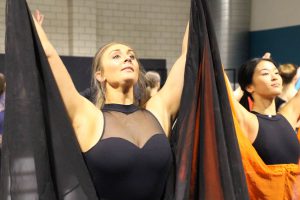 At an elite level, Jamison describes it as a combination of Cirque du Soleil, Burn the Floor and musical theatre in one.
"Until now, there has never been a theatre show showcasing calisthenics, as a dance genre, so part of what I have tried to do was figure out how I can take it out of that competition world and make a show that hangs together as a unified show with singers and dance numbers to link the story." said Jamison.
Amazing Grace combines the best of calisthenics (perfectly synchronised choreography) with the vocal and theatrical highs of musical theatre. Freed from the confines of the competition world, Amazing Grace features choreography and staging that breaks away from the rules of traditional calisthenics.
With a cast of 33 made of up of predominantly elite calisthenic girls plus a few featured musical theatre performers, this production is nothing short of spectacular. Amazing Grace features new arrangements of over 20 songs, ranging from classical to musical theatre favourites performed by a live orchestra.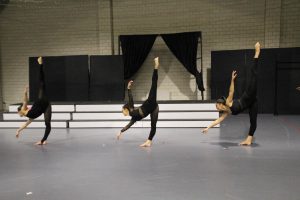 Jamison is the brainchild of this show and was inspired after watching a calisthenics competition last year. "I did calisthenics as a kid … . Then last year it was when I went to watch one of the championship competitions and I was just blown away at the choreography and the whole theatre experience. I just thought I think there's something here, I think there's something I could take and understanding calisthenics because generally my productions have been musical theatre so I very much know that world. Can I combine the two and make a show out of it?"
Joining the cast are both past and present 'Graceful Girls' including half of this year's RSS Graceful solo finalists and 5 national winning soloists.
The 3 featured musical theatre soloists in Amazing Grace are Samantha Morley, Taneel Van Zyl and Thomas McGuane. 


Taneel Van Zyl has established herself as one of Australia's most versatile performers. She is a graduate of WAAPA and made her professional theatre debut in the original production of Mamma Mia!  Theatre credits include, Eureka directed by Gale Edwards, Eurobeat the Eurovision Musical and Sideshow Alley directed by Gary Young, the Melbourne seasons of Guys and Dolls and The Rocky Horror Show, Wicked in 2010 where she covered and performed the role of Glinda and was nominated for a Helpmann award for her performance as Tonia Zhivago in the world premier season of  Dr Zhivago.
Samantha Morley has a career spanning over twenty years in all areas of performance. Television credits include The Dr Blake Mysteries, Offspring, and House Husbands. Film credits include Just Add Honey, The Three Ages of Sasha, The Pinion (short); The Last Factor (short), and The Decommissioning (short). On stage, Samantha has performed in blockbuster musicals such as Billy Elliot, The Boy From Oz, The Sound of Music, Fiddler on the Roof and Cats to name a few. As a Jazz and Soul vocalist, Samantha has worked with many of Australia's finest musicians. She was a member of the acclaimed vocal trio, The Funky Divas and in 2012 Samantha recorded her first jazz album titled The Nearness of You.
Thomas McGuane is an Actor, Musician and Composer. While studying at the Victorian College of the Arts  Thomas' credits include Oh, What A Lovely War Mate!, Company and The Drowsy Chaperone. Thomas was a featured vocalist for both seasons of VCA's Morning Melodies: Best of Broadway and Hollywood Movie Musicals and performed as part of the choir at 2016's Out From Under concert at Her Majesty's Theatre. Thomas is a proud recipient of the Cassidy Bequest Scholarship and is currently a Finalist for the Rob Guest Endowment taking place in Sydney in January. Thomas will be making his professional debut as Bob Gaudio in the upcoming Australian production of Jersey Boys in September 2018.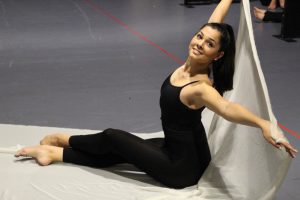 Amazing Grace – World Premiere
9-11 February 2018
National Theatre, St Kilda