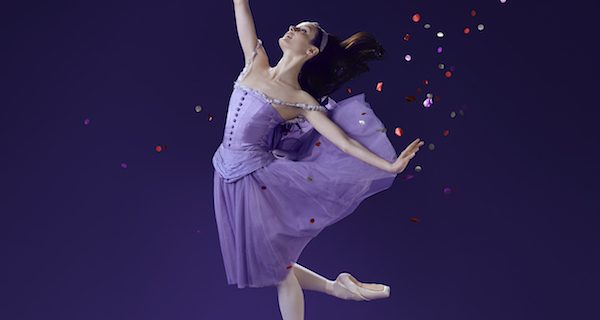 The Australian Ballet takes acclaimed Wheeldon production to Brisbane
25 February – 2 March 2019
In 2019, Brisbane audiences will discover a world beyond their imagination when The Australian Ballet tours Alice's Adventures in Wonderland.
The Australian Ballet in association with Queensland Performing Arts Centre will present the internationally renowned blockbuster production Alice's Adventures in Wonderland at the Lyric Theatre from Monday 25 February to Saturday 2 March 2019, following sell-out seasons in Melbourne and Sydney last year.
The production was honoured with two prestigious awards at the 2018 Helpmann Awards held in Sydney recently. Alice's Adventures in Wonderland  won Best Ballet and The Australian Ballet's Principal Artist Ako Kondo received the Helpmann Award for Best Female Dancer in a Ballet, Dance or Physical Theatre Production for her unforgettable performance as Alice.
Tickets for this critically acclaimed production will be in high demand and go on sale to the public on Friday 20 July.
Created by one of the world's greatest living choreographers, Christopher Wheeldon, this spectacular ballet translates the wit and charm of the original tale by Lewis Carroll into a world of colour, fun and fantasy. Extraordinary choreography, a wildly imaginative set and inventive costumes will transport audiences into a world of absurdity and pure wonder.
Alice's Adventures in Wonderland was created by Wheeldon for The Royal Ballet in 2011 and has since enthralled audiences the world over. Wheeldon is best known in Australia for cutting-edge works like After the Rain and the rapid-fire DGV: Danse a grande vitesse. In this highly entertaining work, he reimagines the beloved storybook classic using ballet's traditional structures, interspersed with dramatic twists, comedic turns and with a modern edge.
Designer Bob Crowley's thrillingly creative sets and costumes establish a new standard for stage design. The magical world of Wonderland and its absurd and fantastical inhabitants are brought to life through puppetry, optical illusion, immersive digital projections, and countless wigs, masks and intricately detailed, vibrant costumes. Highlights of the design include an eerily disembodied, grinning Cheshire Cat puppet manipulated by six dancers, and a sensuous indigo Caterpillar with eight pairs of bejewelled pointe-shoe-clad feet.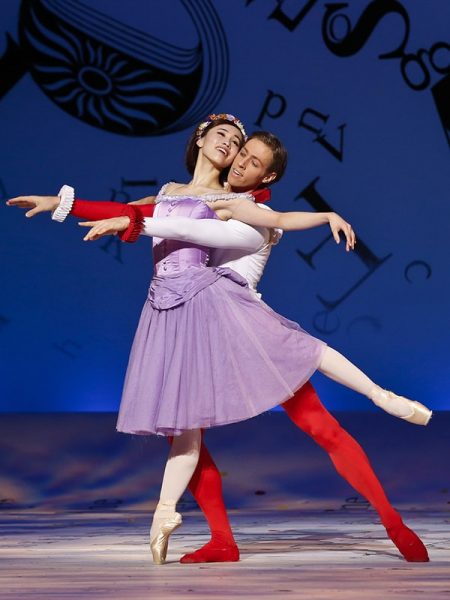 Alice's Adventures in Wonderland will be the fifth work Christopher Wheeldon has staged for The Australian Ballet. "The Australian Ballet's dancers are a perfect combination of athletes and artists. Their style is dynamic and visceral. They are daring and expressive, sensitive and technical. Above all, though, they have great humanity. This generosity spills out of the studio and onto the stage and can be felt by their audiences," Wheeldon says.
The award-winning choreographer sums up the classic tale as a hero's journey. "Alice tumbles down the rabbit hole and follows the Knave to try to clear his name. In the end, she rightfully stands up to the Queen of Hearts and takes the fall for stealing the tart. She is an honest girl who believes in the truth. She also discovers love for the first time, which makes it both a coming of age story, as well as a whimsical journey of great adventures and discovery."
Joby Talbot's theatrical score sweeps the action along and reflects Alice's responses to the strange events unfolding around her. All the romance and theatricality of a 19th-century ballet score combine with more contemporary sounds to create a witty and melodic score.
"Alice's journey is quite a rollercoaster ride. She shrinks, grows, nearly drowns, is threatened with capital punishment, and rescues a baby from the cooking pot. All these adventures have to be expressed musically and I have used every trick I can think of to chart her extraordinary adventures," says Talbot.
THE STORY BEHIND THE BALLET | Alice's Adventures in Wonderland
During a garden party at her family home, Alice enjoys the company of her crush, Jack, and the amusements of a family friend, Lewis Carroll. Her day takes a curious turn when Lewis transforms into a White Rabbit, and she tumbles down the rabbit hole after him. Alice finds herself in a world of wonder, as she embarks on a series of absurd, hilarious and at times frightening adventures. Jack has become the Knave of Hearts, relentlessly persecuted by the bad-tempered Queen of Hearts. Alice finds a magic cake which turns her into a giant. She swims in a lake of her own tears. She encounters a mysterious Cheshire Cat, and then a bizarre tea party presided over by a Mad Hatter. She meets a Caterpillar perched on a mushroom, and then, at last, is reunited briefly with the Knave in a magical garden. The tyrannical Queen of Hearts is torturing her subjects with dance demonstrations and a strange game of croquet, all the while blithely ordering the executions of those who displease her. The Knave is finally discovered and brought to trial, and mayhem ensues. Alice comes to his defence and together they deliver a testimony that wins the hearts of all but the Queen. When Alice attempts to flee, the court comes crashing down. The very next minute, Alice awakes.
Alice's Adventures in Wonderland | The Australian Ballet
Brisbane
25 February to 2 March 2019
Lyric Theatre, Queensland Performing Arts Centre
With Queensland Symphony Orchestra

Bookings:  
australianballet.com.au or
www.qpac.com.au
Step Inside The Ballet – Behind The Scenes


Friday 1 March, 11.30am
McAllister In Conversation


Saturday 2 March, 5.00pm