Australian Dance Theatre to Farewell Acclaimed Dancer
Kimball Wong Leaves After 14 Years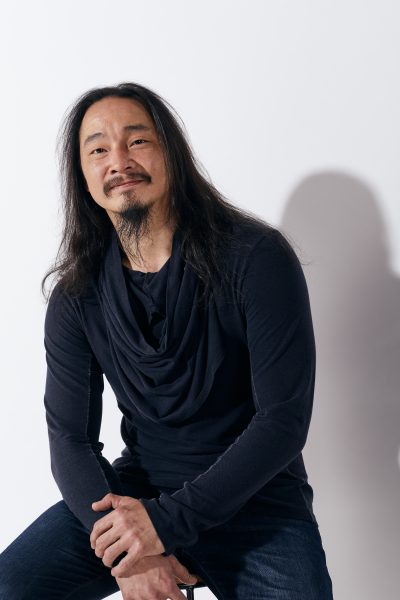 Australian Dance Theatre's (ADT) longest-serving and most celebrated dancer has announced that he will leave the company at the end of 2021.
Kimball Wong will take to the stage for the last time with ADT in the upcoming season of G, capping off a remarkable 14 years with the company headlined by a string of major national dance awards and international acclaim.
"It has been a privilege to work with a dancer of such phenomenal and singular talent as Kimball Wong," said Garry Stewart, Artistic Director, ADT.
"Kimball and his partner Kialea-Nadine Williams auditioned for Australian Dance Theatre in London 14 years ago. From an audition attended by around 500 dancers, they were the only two I chose to offer a place in the company.
"It has been a revelation to witness Kimball's astounding development and growth over the years. He is, without doubt, one of the most stellar dancers of this generation and has left audiences gobsmacked across Australia and around the globe and I'm so proud to have provided the conduit for his prodigious talent through my work with ADT."
ADT Executive Director Nick Hays agreed.
"Kimball has come to symbolise all that is unique and wonderful about our dance company," said Hays.
"Every day he pushes new boundaries, his work ethic is unmatched and he has made ADT better and bolder.
"For that we are truly grateful and while we now bid farewell, we thank him for his tremendous contribution and we can't wait to see what he does next -it will certainly be spectacular!"
New Zealand born Wong, who spent most of his childhood in Cambridge, England, completed his contemporary dance training at London's Millennium Dance 2000 before embarking on what has been a truly remarkable career which included working with the Michael Clark Company, English National Opera and Phoenix Dance Theatre.
Wong moved to Australia and joined the ADT ensemble in 2007, quickly carving out an unsurpassed reputation centred upon his extraordinary athleticism, energy and gravity-defying dance feats.
"It has been an absolute honour and pleasure to have worked with ADT for the last 14 years, and I would like to thank Garry with all my heart for giving me this opportunity to be a part of such a wonderful company," said Mr Wong.
"After spending such a large part of my life with ADT, I'm sad to be leaving, but excited for the future. ADT really has been family for me and I'm so grateful to have formed amazing friendships and bonds with incredible people from all areas of the company."
Wong will be seen next year in a major new Australian work and is looking forward to working independently in this new and exciting stage of his career.