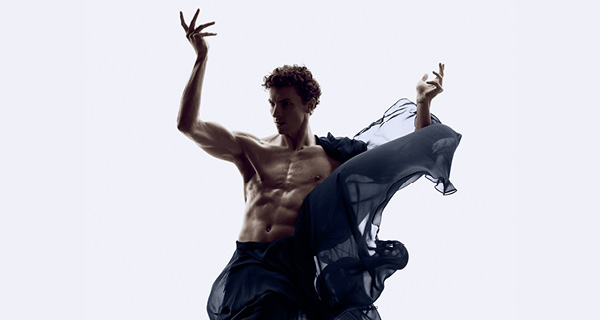 Anna Karenina
New production by The Australian Ballet and Joffrey Ballet partnership
The Australian Ballet has partnered with Chicago's Joffrey Ballet to create a new joint production of Tolstoy's classic story, Anna Karenina.
This new production has been commissioned as a joint initiative of Artistic Directors, David McAllister (The Australian Ballet) and Ashley Wheater (Joffrey Ballet). Joffrey Ballet will premiere the production in Chicago in October 2018 and The Australian Ballet will premiere it in its 2020 season in Australia.
Russian choreographer Yuri Possokhov will collaborate with Russian composer Ilya Demutsky who has been commissioned to create a new score for this production.
Anna Karenina will ignite the passion and tragedy of Tolstoy with state-of-the-art sets and costumes, transporting audiences into a sweeping tale of doomed love. The joint production echoes a love story of its own by uniting two of the world's preeminent ballet companies to transform Tolstoy's iconic novel into a daring, evocative creation.
David McAllister is thrilled to be collaborating with Ashley Wheater in bringing their shared vision to audiences globally. "Ashley and I performed together on the Australian stage as dancers in the 80s and I have followed his wonderful career as a dancer and now Artistic Director of Joffrey Ballet. Since becoming the Artistic Director of  The Australian Ballet we have kept in touch and talked about how we could work together once more. This is the perfect project and I think it will be really exciting to work with Ashley again and stage this exciting co-production for our Australian audiences."
To tell one of the greatest stories ever written, McAllister and Wheater sought out one of the greatest balletic storytellers of our time, Yuri Possokhov. McAllister said: "It has been a dream of mine to commission a new work by Possokhov and I am thrilled to have the opportunity to collaborate with such a visionary artist."
Critically acclaimed for his intuitive, affecting style, and himself a veteran principal dancer with Bolshoi Ballet, Possokhov brings together an all-star creative team known around the globe for fearless artistry and theatrical excellence. 
Commenting on Anna Karenina, Executive Director Libby Christie said: "This is a joint production of global magnitude in artistry, skill and scale. The Australian Ballet is proud to be working with the esteemed Joffrey Ballet to create this new and important production with this world-class creative team. We are particularly delighted to be able to bring together such world-class creative talent for the benefit of our Australian audiences."
The production partnership with Joffrey Ballet continues The Australian Ballet's recent history of artistic collaborations with leading ballet companies around the world. In addition to Anna Karenina, these co-productions include Christopher Wheeldon's Alice's Adventures in Wonderland in collaboration with The National Ballet of Japan premiering with The Australian Ballet in Melbourne in 2017, a new Stanton Welch production of Silvia in collaboration with Houston Ballet for The Australian Ballet's 2019 season and a joint commission with American Ballet Theatre of a new production of Harlequinade by Alexei Ratmansky to be performed by The Australian Ballet in its 2020 season.