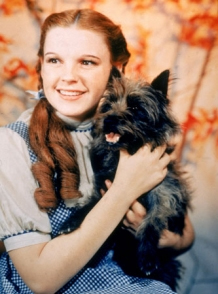 Although this isn't happening until 2010 I thought it was interesting news. New BBC Casting show will be looking to find a Dorothy and Toto for the Andrew Lloyd Webbers new production of 'The Wizard of Oz'.
In an interview with Closer magazine this week , Andrew Lloyd Webber confirmed that he's agreed to take part in the next BBC One musical theatre casting programme.
"I will do the search in 2010 to find Dorothy and possibly Toto the dog," Lloyd Webber told the magazine.
I'm sure it won't be long until Australia starts finding their lead roles for musicals through reality TV. How would this effect the industry?