Expressions Dance Company premieres 4Seasons
Discover the best in collaborative international contemporary dance
Expressions Dance Company (EDC) and Hong Kong's City Contemporary Dance Company (CCDC) unite to present the Australian premiere of 4Seasons, a compelling triple bill showcasing stunning new contemporary dance works.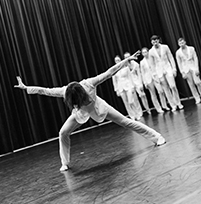 Natalie Weir and the EDC dancers are in Hong Kong right now preparing for the premiere of 4Seasons at the Ko Shan Theatre on 1-3 June before returning to Brisbane with the CCDC (Hong Kong) dancers to perform in the QPAC Playhouse season, 14 – 22 June. Then the two companies continue onward to Darwin Entertainment Centre on 29 & 30 June, and then Beijing!
This breathtaking triple bill features Vivaldi's evergreen Baroque masterpiece The Four Seasons, together with other stunning musical works in this powerhouse international performance.
These fresh new works created by Natalie Weir (Artistic Director, EDC), Dominic Wong (Assistant Artistic Director, CCDC) and Helpmann Award-winning choreographer Kristina Chan bring together 20 dancers from the EDC and CCDC ensembles for a truly international event showcasing world-class artistry and exhilarating physicality.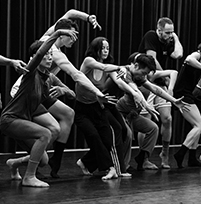 The triple bill features Day After Day by Dominic Wong, Summer by Kristina Chan and 4Seasons by Natalie Weir.
4Seasons is presented as part of EDC's five-year Chinese Australian Dance Exchange Project – a major collaboration involving three high profile Chinese dance companies. This groundbreaking initiative provides vital opportunities for dancers and choreographers to deepen their practice on a cultural level while developing inspiring new contemporary dance works in Australia and China.
Featuring moments from celebrated minimalist composer Max Richter (Woolf Works, The Royal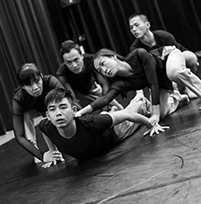 Ballet) melded with Vivaldi's the Four Seasons, this uplifting triple bill brings sublime choreography, dance, music and lighting to the QPAC Playhouse stage.
Don't miss the Australian premiere at QPAC – Book now!
4Seasons | Expressions Dance Company
June 1 -3
Ko Shan Theatre, Hong Kong
June 14 – 22
The Playhouse, QPAC
Bookings: www.qpac.com.au
June 29 – 30
Darwin Entertainment Centre
Bookings: www.yourcentre.com.au