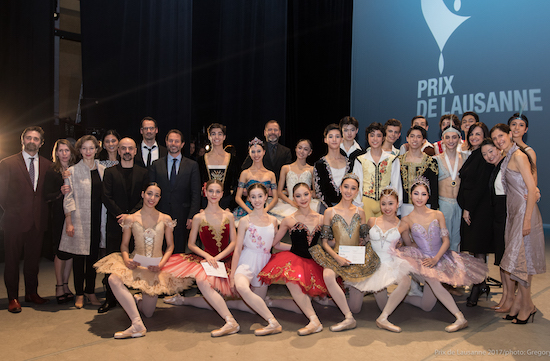 Prix Prize Winners 2017
Eight winners have been awarded prizes at the 45th Annual Prix de Lausanne in Switzerland.
Out of 74 selected candidates in 2016, 67 young dancers travelled to Switzerland to compete in the prestigious ballet competition, and 20 were chosen to compete in the finals on February 4th – including two Australian dancers Joshua Jack Price and Jessi Seymour.
8 finalists were awarded a scholarship that provides them with the unique opportunity to choose among the 68 prestigious partner schools and companies of the Prix de Lausanne.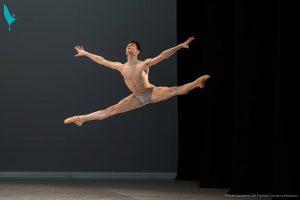 During the week, jury members observed the candidates performing their classical and contemporary variations. This year, the Director of the Royal Ballet, Kevin O'Hare, is the president of the nine jury member panel. As internationally-renowned dance professionals, they selected the 8 most promising talents.
The 8 Prix de Lausanne 2017 prize winners are:
#410  Michele Esposito (17) Italy
#306  Marina Fernandes da Costa Duarte  (17) Brazil
#415  Taisuke Nakao  (17) Japan


#201  Koyo Yamamoto (15) Japan
#102  Lauren Hunter (15 ) United-States
#423  Stanislaw Wegrzyn (18) Poland
#120  Diana Georgia Ionescu (16) Romania
#406  Sunu Lim (17) South Korea
Michele Esposito was also awarded the Contemporary Award & Best Swiss Candidate Prize. The Rudolf Nureyev Foundation Artistic Award went to #205 Denilson Almeida (16 from Brazil) and Marina Fernandes da Costa Duarte won Audience Favourite.
For the non-awarded candidates, the Prix de Lausanne organises an audition called the Networking Forum. This gives the dancers the opportunity to still have the chance of being selected by representatives of our partner schools and companies.
Read our previous article on the 2017 Prix de Lausanne here