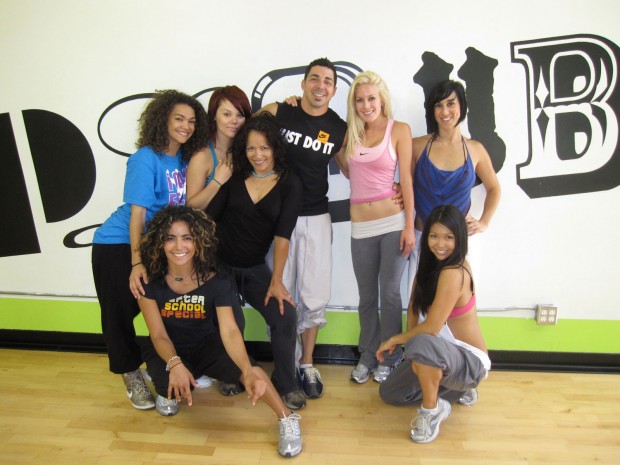 Hello Aussies:
Wanted to report that I've been working most recently with MTV TV star Heidi Montag on her upcoming album. I choreographed and directed Heidi's debut performance of her single "Body Language" for the Miss Universe TV Special.
I brought in some of the best dancers in the biz Melissa Garcia (Celine Dion, Britney Spears, Paulina Rubio), Ruthy Inchaustegui (Madonna, Pink, Janet Jackson), Knicole Haggins (Sean Kingston, Jamie Foxx), Janelle Dote (Jennifer Lopez), Laurel Thomson (Janet Jackson) and Loriel Hennington (Fame, Hairspray) to back her up and Liz Ramos (Jennifer Lopez, Paulina Rubio, Earth Wind & Fire, Adams Family, Austin Powers) to assist. The experience was a good one as Heidi worked very hard and really became a family with the dancers. She has received a lot of negative comments from people on the performance predominately b/c people have a dislike for her character on the show "The Hills," but I can tell you that Heidi did just as good as many other pop stars out there. She knows she's not a natural dancer so she worked extra hard to deliver a good performance and I for one am proud of her for what she achieved. The album drops on Warner Brothers in SEP and a music video by legendary director Matthew Rolston is in discussion, so be on the lookout.
Please see above picture from our rehearsals in LA. Looking forward to returning to Australia for another nation-wide workshop series in 2010!
Michael Schwandt